The benefits to eating a diet high in fiber are numerous. It can reduce the risk of stroke, heart disease, and bowel cancer. Unfortunately, only 3% of most people get the recommended amount (25-38 grams). Even if you are on a low carb diet, you can get fiber from vegetables. This article contains a comprehensive list of high fiber vegetables for you to enjoy!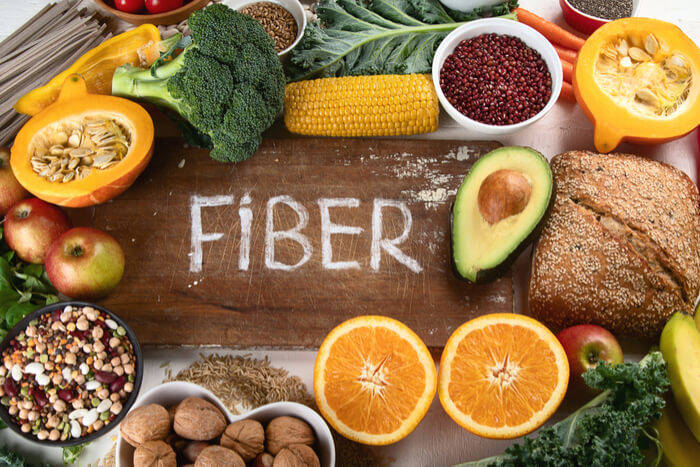 18 High Fiber Vegetables
#1: Lima Beans
Lima beans are a great source of fiber in any diet, but especially a vegetarian diet. These yummy beans pack a punch of 9 grams of fiber per cooked cup. That's a whopping 37% of your daily recommended value. For all this, you only have to spend 209 calories!
#2: Carrots
They are orange, juicy, and come in different sizes. But did you know they are also high in fiber and low in calories? In one cup, you get 3.6 grams of fiber and almost no calories. Not to mention you also get beta-carotene, Vitamin K, magnesium, and Vitamin B6.
#3: Beets
Beets have recently been recognized as a superfood. In part because of their extremely high amount of fiber. However, it's also known to have a high rate of folate, nitrates, potassium, iron, and copper. For one up on beets, you get 3.8 grams of fiber. That's only 2.8% of your daily value, but the other nutrients make beetroot worth it!
#4: Artichoke
Artichokes have a surprisingly high amount of fiber for their small stature. You can get 8.6% of your fiber, 10.3 grams, by eating one artichoke. A medium size of this vegetable only has 60 calories! Try dipping them in butter for the added benefits of healthy fat.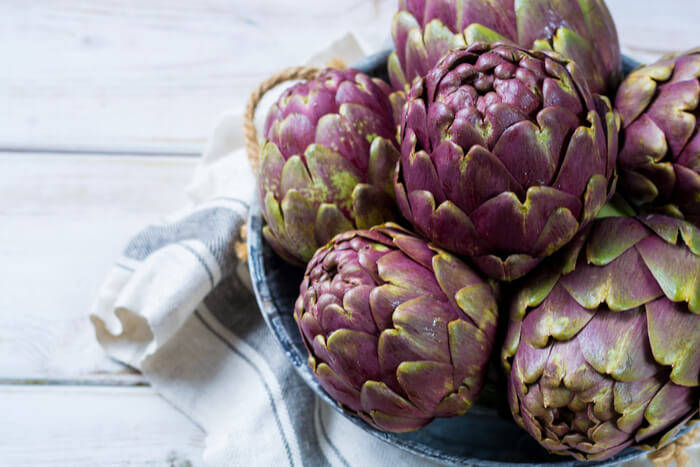 #5: Broccoli
Broccoli is one of the most nutrient vegetables in the world. With the large number of vegetables, that says a lot! Besides 2.4 grams of fiber per cup, you also get Vitamin C, Vitamin K, folate, potassium, iron, B vitamins, manganese, antioxidants and other anti-cancer nutrients. You also get the added benefit of higher protein.
#6: Brussels Sprouts
Brussels sprouts are also healthy. Why wouldn't they be? They are related to broccoli! Cancer-fighting nutrients, antioxidants, folate, Vitamin K, and potassium are some of the benefits besides fiber. You get a whole 4 grams per cup!
#7: Acorn Squash
This is the perfect time of year to find fresh acorn squash in the grocery or at your local farmer's market. If you bake your acorn squash, you can count on a measly 115 calories giving you a whopping 9 grams of fiber per cup. That's a full 36% of your daily value.
#8: Butternut Squash
The squash family is on a role! Butternut squash is rampant this time of year. It is also perfect to use in your fall soups. You get 7 grams of fiber per cooked veg. For only 82 calories, 26% of your recommended daily value isn't too shabby!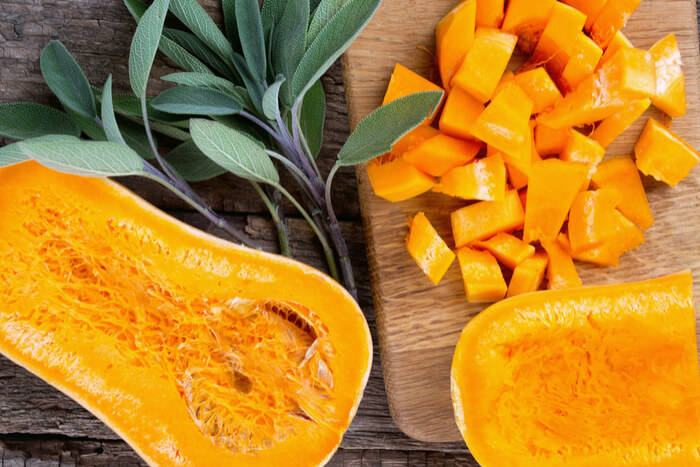 #9: Green Peas
These are the normal peas you find in the frozen or canned department of your local grocery store. These little green globes are popping with nutrients, even protein! You also get a healthy dose of zinc and iron. At 134 calories per cup, you get 9 grams of fiber.
#10: Spinach
If you're having a salad, try substituting your normal lettuce for spinach. This vegetable is notoriously healthy. Vitamins K, A, E, and C are all present and in full force. You even get a good amount of iron and magnesium. One cup will set you back 41 calories and put you forward 4 grams of fiber.
#11: Collard Greens
Another delicious leafy veggie is collard greens. They are bitter, but they are quite enjoyable with the right recipe! Besides, you get a full 8 grams of fiber per cooked cup. 63 calories worth will also get you Vitamin K, Vitamin C, and Vitamin A.
#12: Green Beans
Also known as snap beans, these are what you eat at Thanksgiving. They are one of the most common vegetables in the United States, and they deliver 4 grams of fiber. For one cup, you only have to sacrifice 44 calories.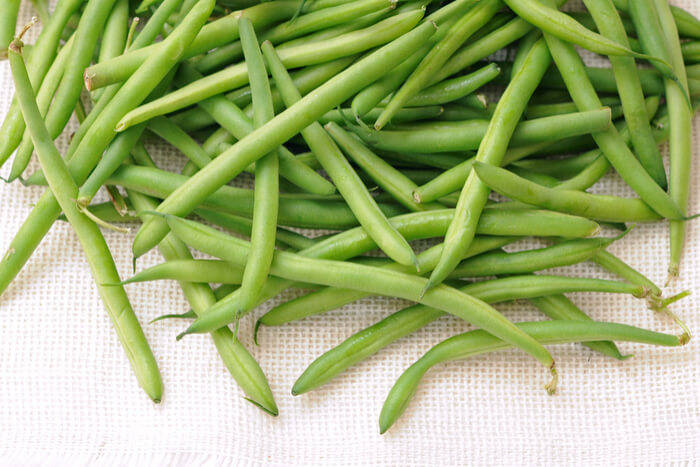 #13: Beet Greens
Beet greens are extremely nutrient dense. Besides a full 17% of your recommended daily value of fiber, you get plenty of other benefits. Calcium, magnesium, potassium, iron, zinc, and copper are just a few. You must also consider the added benefits of anti-aging antioxidants.
#14: Okra
This is an interesting vegetable that has recently grown in popularity. Cooked okra typically comes in slices, and one cup has a 16% of your daily value. You can also get calcium, magnesium, potassium, folate, Vitamin A, and lutein/zeaxanthin.
#15: Sweet Potatoes
If you like sweet potatoes, you're in luck! They have 4 grams of fiber per cup. This 114 calories will also get you Vitamin A, potassium, iron, magnesium, and phosphorus. Fall is the perfect time of year to incorporate these flavorful roots in your menu.
#16: Potatoes
Still more common than the sweet variety are the regular variety. White potatoes have more starch than the sweet variety. They also have more calories (163 per medium baked potato). However, they have the same amount of fiber as their orange cousins. You can also count on more potassium, magnesium, phosphorus, and Vitamin C.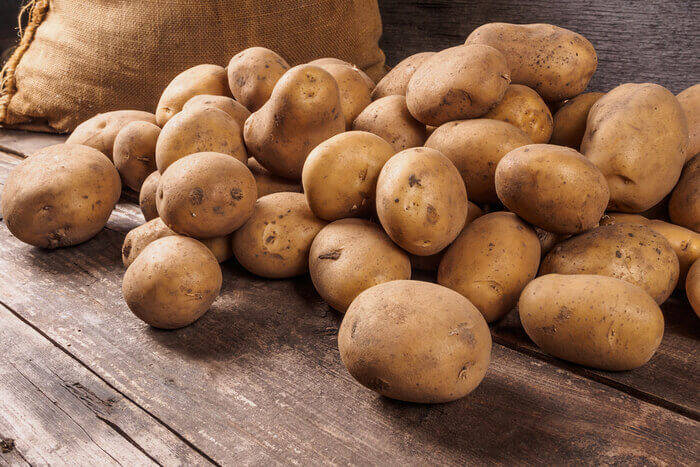 #17: Asparagus
Your pee may smell a little funky afterward, but your bowels will say thank you to the 4 grams of fiber! Per cup of these delectable spears, you only use 40 calories. In return, you get Vitamin K, Vitamin E, Vitamin C, Vitamin A, potassium, zinc, iron, fluoride, folate, beta carotene, and lutein/zeaxanthin.
#18: White Button Mushrooms
Who knew white button mushrooms had fiber? In fact, they have a full 14% of your recommended daily value. That's a full 3 grams of fiber. In addition, you get iron, potassium, zinc, Vitamin C, selenium, phosphorus, B2, Niacin, B5, and thiamin. This is a great time of the year to get yourself some of these versatile fungi!
Need a wooden shed for your garden? Visit our website and prepare for growing high fiber vegetables in the spring!