If you are tired of seeing your car covered with bird feces, leaves, dust and dirt and do not have enough space for a garage – a wooden carport is the best solution for you.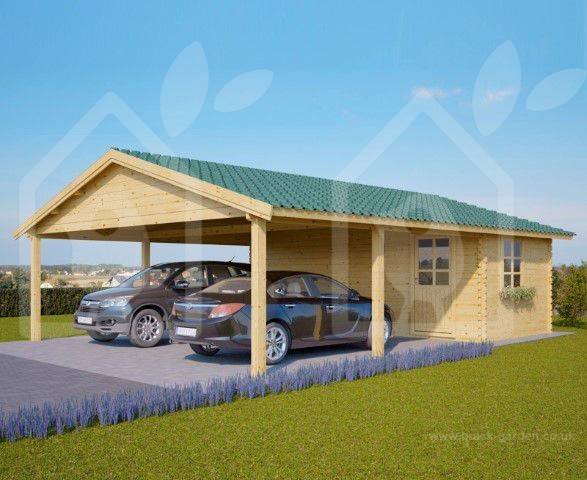 Carports are free standing structures that are normally used for vehicle protection. Moreover, if you decide to sell your house a carport will increase the value or you can simply pack it away and take it with you, too.
There are two ways to go about the building procedure of a carport – you can either build it from scratch or buy one in a kit form online. Carports are normally made of wood as well as metal, however we can all agree that the timber one looks better.
An important factor to the whole procedure is getting the right permit to build – your county will assist with that. Each county has their own rules and regulations, so there is no generalization here, yet any structure you decide to build has to be aesthetically pleasing as well as sturdy.
Anyhow, first of all you need to materialize your idea – draw something up on paper. Once the plan is complete you should probably liaise with a local architect to help you come up with drawings to submit to your local council for the permit.
Once the project has been approved, it is crucial to pick the right spot in your yard for the carport and importantly – prepare the groundwork. Average-sized cars are at least 16 feet long and 10 feet wide – yet if you drive a pickup, something twice that size might be necessary. The whole area has to be solid and level – remember not only will it have to hold the weight of the wooden carport, but the car, too! And make sure to remove any grass and cover it with gravel so it does not grow back!
Once you have bought the carport, as a kit, or building it from scratch, you should secure the posts in the ground with some anchor brackets. Afterwards, follow the instructions to build the roof and finally cover it all with shingles. It is crucial to treat the carport straight away – unless it's raining – you do not want to trap any of that water inside the timber!
Finally, the project is finished and your carport is there, doing what it does the best – protecting your car!