With any purchase, there are always pros and cons, and log cabins and wooden garages are no different. A garage is a multipurpose structure, which completes the look of your home, acts as a secure storage room, and can even double as a workshop. As with all more-expensive purchases, you will want to conduct some research about the types available on the market. Like all fashion trends, garage trends go around in circles, meaning that timber garages have become popular again! Back in the day, almost every garage was made from timber, before technology brought along garages made from different materials, as well as pre-fabricated structures. Even so, many people go for the rustic look of a wooden garage because they look so beautiful!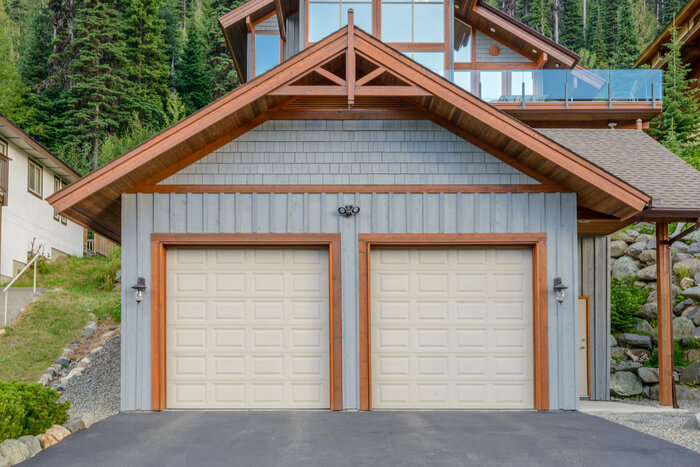 What many do not realize is that wood is a very sturdy and durable material, which is also naturally insulated. Timber garages that are treated and built properly are weather resistant and will last you a lifetime! Wooden structures are very environmentally-friendly, as they are produced from sustainable resources. When purchasing timber or timber structures, you should research the company involved to make sure that the materials are produced using ecological methods. It is always best to hire a professional contractor in dealing with wooden buildings, as they will be able to properly assemble and treat your garage as well as give you some sound advice on how to maintain it.
The one disadvantage that comes with, not only wooden garages, but all wooden structures, is the maintenance involved. You will be required to treat or paint the garage regularly to ensure it is weather-proof, and mold and rot free. Garage doors need close attention at all times, when they are not maintained and looked after, they will become an easy access point for thieves and will compromise the security of your family and belongings. It is always best to consult professionals on these matters who can advise you on the best options, including which doors to purchase.