Log Cabins are wonderful gathering places for families across the world. Cabins are cozy spots perfect for rest and relaxation but they also require routine maintenance to keep them functioning and in great condition. The harsh conditions of winter can quickly wreak havoc on any cabin that has not been properly winterized. Let's take a look at the key elements to performing a complete winterization of your log cabin so when you return in the spring you won't have any surprises.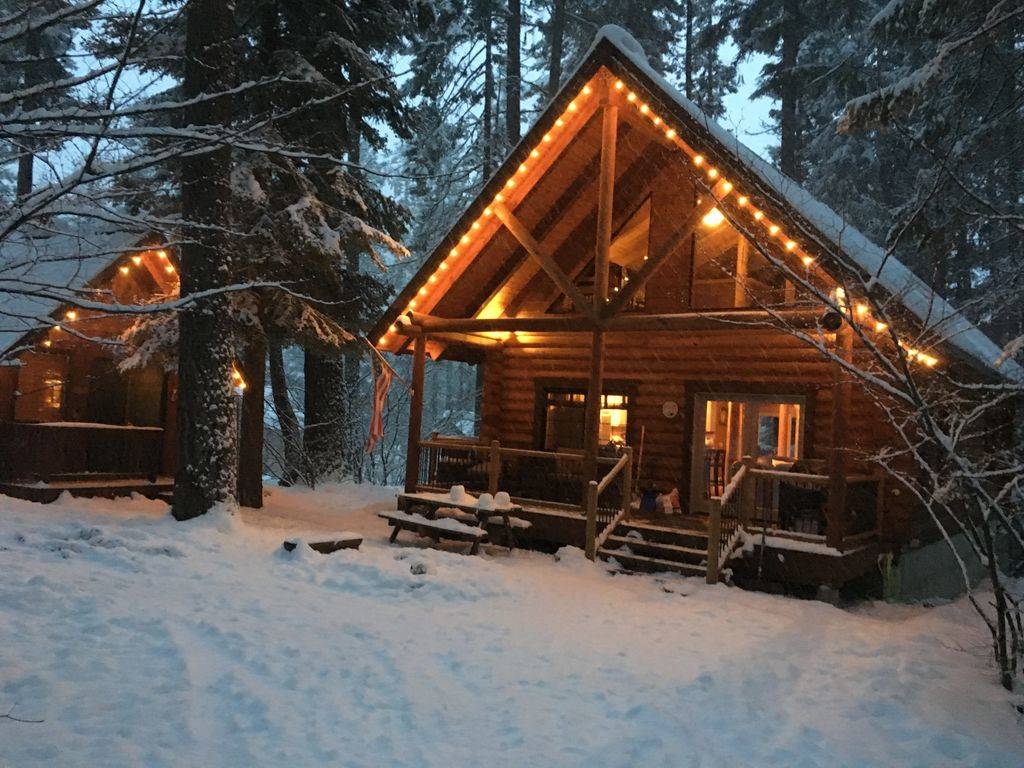 Plumbing
The first item on most people's list is plumbing. It makes sense that if the temperatures outside are freezing or below water should not be hanging around in your cabin's pipes. The pipes and water heater need to be thoroughly drained to avoid freezing and cracking of pipes. Turn off the water supply to the cabin and open the spigots to all your faucets. My grandparents would also pour RV antifreeze in all the toilet bowls to prevent the toilet bowls from cracking. In the 30 plus years we've owned our cabin this quick little tip has kept our bowls intact!
Inside
Preparing the interior of your cabin for the long winter is just as crucial as the outside. After you've prepared the plumbing and water lines, the kitchen is a great place to check next. Clean out the refrigerator and freezer. Empty all food and drink and don't forget the ice. Unplug the refrigerator and crack the door so there is some air circulation. We also like to place an open box of baking soda on the top shelf as an extra step to keep things fresh. Remove all food from the cupboards. Don't leave anything behind. Hungry little mice are happy to snack on just about anything. Speaking of mice and other critters make sure your cabin is airtight. Fill any gaps, no matter how small, by caulking or you can use wire mesh and spray foam. Spray foam alone will not be enough to keep the little vermin out of your cabin. They will easily chew through and quickly find their way into the warmth of your walls. Unplug all electrical appliances, radios, lamps, etc. Remove bedding and linens and either take them home with you for cleaning or seal them in airtight packaging.
Outside
One of the first things we do is cover our chimney. Even the tiniest gap can be an easy entrance for mice, insects, or moisture—none of which are fun to find upon your return in the spring. Inspect the roof and replace or fix any missing or damaged shingles. Disconnect hoses, and cover picnic tables and chairs. If possible, store them in a shed or storage room. Clear the roof line gutters of leaves and debris, cut the grass if you have some, rake leaves away from the cabin and cut branches that could hit windows during a windy winter storm. For added security, wooden shutters can be added to the exterior windows to keep them safe against storms. Add extra security to doors, sheds, gates, recreational vehicles etc. by adding strong padlocks, combination locks, or even an alarm system.
If you have neighbors nearby that ride out the winter months ask them to keep an eye on your place. You may even offer to pay them a flat fee for checking on things once a week or so just to make sure a problem is caught early.
Wishing to know more about already prepared and protected wood buildings visit our website.