If you plan to spend your summer holiday in your residential log cabin, you will need to prepare the cabin for the hot season and ensure that the right conditions have been created inside of the cabin. Otherwise, the experience might turn into a very uncomfortable one, even given the fact that logs are known as natural insulators. Here we look at some effective ways of preparing the cabin for the summer.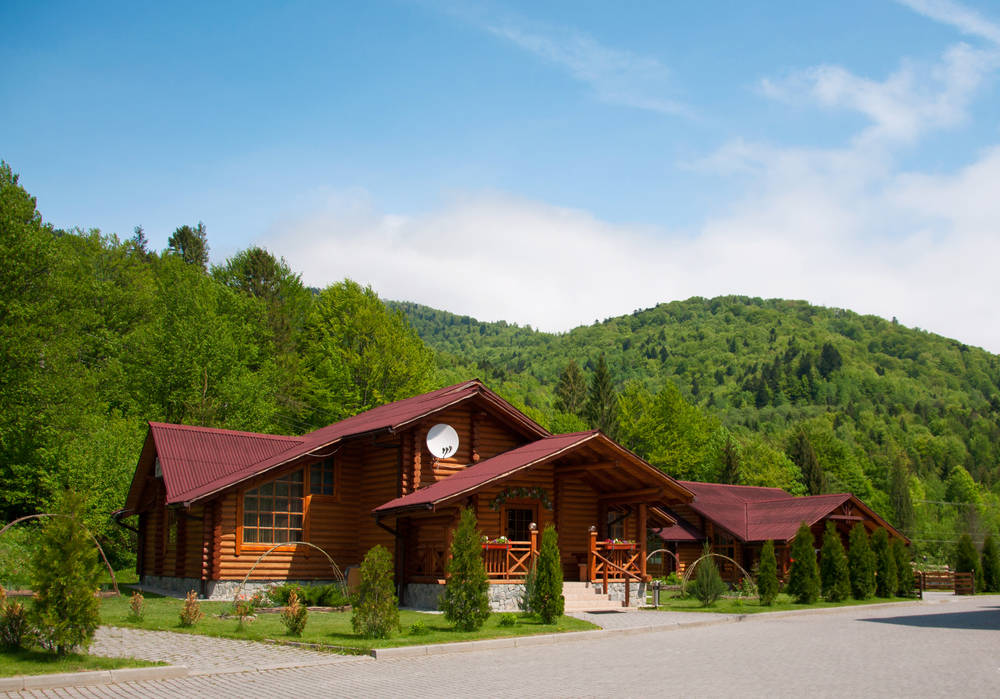 Repaint our cabin with soothing and light colors. If the cabin was painted a long time ago, this is the right time to refresh the colors. Some of the best colors are pastel pink, sunny yellow, sky blue, coral, lime and white. These colors create a soothing and calming atmosphere. Obviously, it is not always necessary to repaint a cabin – there are plenty of other tips on how to refresh it without painting.
Change bedding sets and cushion covers. When it comes to hot nights, no doubt bedding made of natural materials will make it much better as such materials are most breathable and ensure you are dry and cool. Also, consider the weight of the bedding, satin and silk bedding is light in weight but this material traps the heat inside. Choose the colors correctly; the colors should reflect light rather than absorb it, so opt for light and soothing colors.
Air cooling devices
Air-conditioning is becoming more and more popular nowadays, however, there are other cooling devices which can be added to your residential log cabin (click here), with a ceiling fan being one of them. A ceiling fan makes the room cooler by 6 or 7 degrees, it does not take a lot of energy and thus does not cost you a lot. Moreover, it can add a decorative touch to your cabin interior.
Air conditioning system. Air-conditioning is the most popular choice for the majority of us, nonetheless, it is also very important to adhere to the basic maintenance rules if you have it. The usual lifespan of an air conditioner is 12-15 years, but conducting an annual check would be a wise decision to keep the device in the best shape possible. It is also a good idea to check the device before summer to ensure it functions smoothly. Proper maintenance will also reduce the energy consumption and will obviously help to save you inconvenience and money in the long run.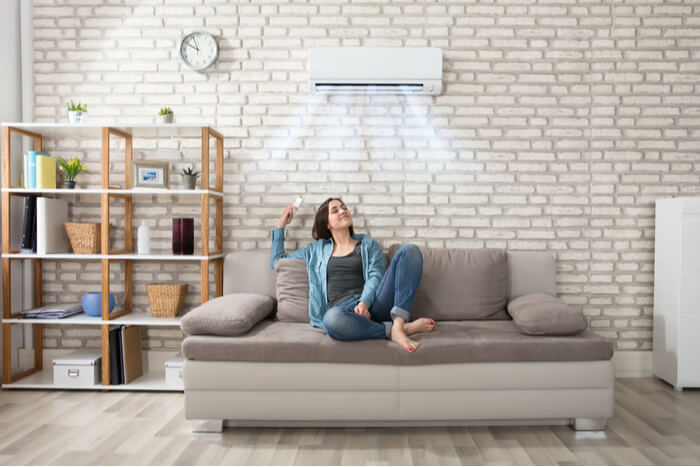 Set a programmable thermostat. You can save money by using this device to increase/reduce the use of power at certain times of the day. Research shows that if you increase the thermostat by 7-10 degrees when you're at home or lower at a similar margin in summer, you can save up to 10% each year on heating and cooling costs.
Seal air leaks. One might think that sealing air leaks is a good thing to do in winter time. However, experts suggest doing this to improve the cooling effect as well. According to research, sealing air leaks improves a cooling system by 20%.
Drapes, shades, lights. Make sure that your lights, drapes or curtains reflect the light rather than absorb it. Close draperies, shades and blinds to keep the heat out and contribute to cooling the room.
Plants. Shrubs and trees will prevent sunlight from getting directly into the house and create additional shades in your garden. Trees planted on the west and on the south of the cabin will definitely contribute to cooling your cabin.
Dehumidifier. Humidity might be your enemy during hot summer months. If the humidity is reduced, your cooling services will work better.