Many people think of their log cabins as not only the most secure place to be but also as a place to relax and stretch your legs in a cozy environment after a hard day at work. With the home taking such an important role in your life, you need to start thinking about decorating it to make it look unique.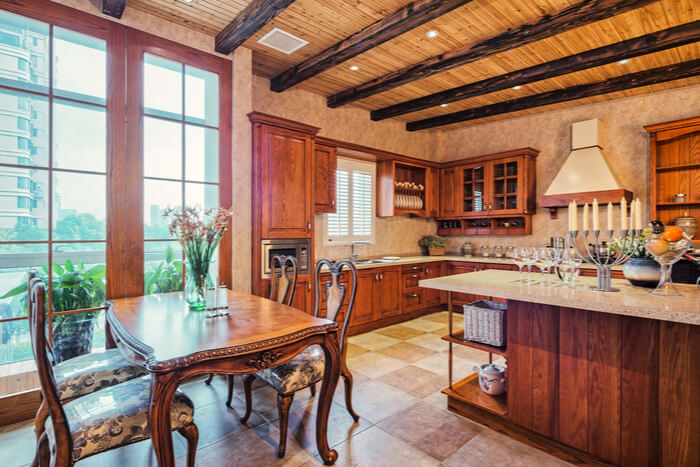 Decorating log cabins may prove a bit more challenging than a conventional house. If you are having difficulties decorating your interior, have a look at some of these tips and tricks and maybe you will find some inspiration!
Remember the most important rule:
There are no rules! You can do whatever you want with your home. Many people have the assumption that a timber house needs old furniture and a rustic feel. This is not the case, if you want your timber home to have a modern, contemporary or Scandinavian look, go for it!
Choose an overall theme: When planning your décor, you might want to find a direction you wish to proceed in by choosing a theme which will also help you in choosing the right furniture and accessories. There is a vast amount of different themes available which, among many others, include wildlife, north woods, lake cottage décor, Western ranch and many more. Having said that, do not be afraid to mix and match any of these styles
Select colors accordingly: In most cases, warm colors suit log cabins the best. Choosing the right colors is vital in making your log cabin cozy and relaxing. Minding the undertones and shades of the wood used in the walls, roof and floor will help you choose the ones that match the best. Pleasant and relaxing shades, such as olive, sage, moss mixed with gold, mauve and cream shades, will give your home a comforting look.
Experiment with colors and patterns: The latest trend is contrasting. Mix it up a bit, patterns and colors that contrast each other can look very interesting, giving the interior more life and depth. Look for complimentary curtains, pillows, furniture, and mix it all in to make the finished look of your home. Different patterns can look great if the colors match but do not overdo it, having too much clutter might give it a messy look.
Choose your furniture wisely: When deciding on the furniture that will be used in a timber home, do not forget that not only will it be there to look pretty, it will also have to serve a function. Consider furniture with some storage space. There are plenty of different materials to choose from: wood, leather, bamboo and stone. Wood materials will give your home a nice rustic touch. All these tips have pocket-friendly options, you just have to do your research!