If you don't have the thousands of dollars it takes to hire a profession interior decorator, you aren't alone. Most of us are decorating on a budget. Many of us have never decorated the interior of a home before. All of us could use some ideas on house interior designs!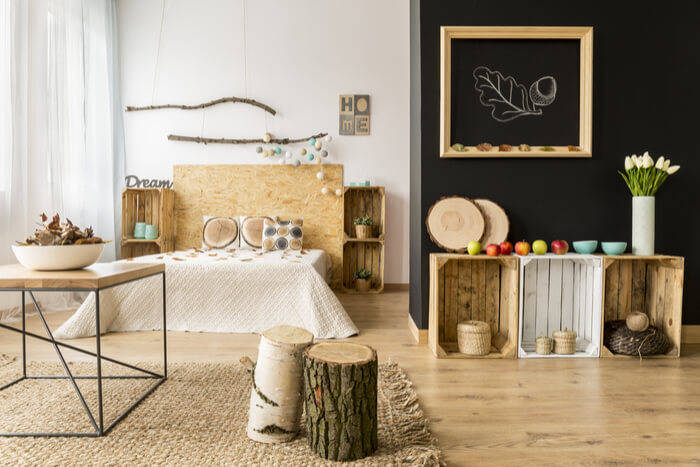 House Interior Design Ideas
Idea #1: What to do with Floors
What type of flooring does your home have? Most likely, it is all carpet or carpet and wood. If you are happy with what you have, that's great! You can always add area rugs if you need to soften a carpet or add some extra décor. Hardwood floors can do with the comfort of rugs to walk on. They are beautiful, but they are hard on aging feet.
If you love patterns, add more than one area rug per room. Vary textures and colors to showcase the different items in your home. One of the best things about rugs is that they are interchangeable. You can switch them out for different seasons and even Holidays. For shorter days, use lighter colors on the floor to increase light.
Idea #2: Small Means Bold
Do you have some small nooks around your home? Maybe extremely small rooms such as a bathroom or a hall closet. Older homes have more of these spaces than newer homes. These tiny spaces give you the opportunity to decorate boldly. We recommend bold wallpaper prints or colors. These spaces offer a fun way to get creative, so take advantage!
Idea #3: Small Means Lighter
Most people own a home with a smaller bedroom than the others. Many others are simply renting their space, and may only have a studio to work with. Still others could have a log cabin or tiny home with smaller rooms. Regardless, having small spaces means using light colors. Why? Because these shades make a room look larger than it is. Darker shades make a room look smaller.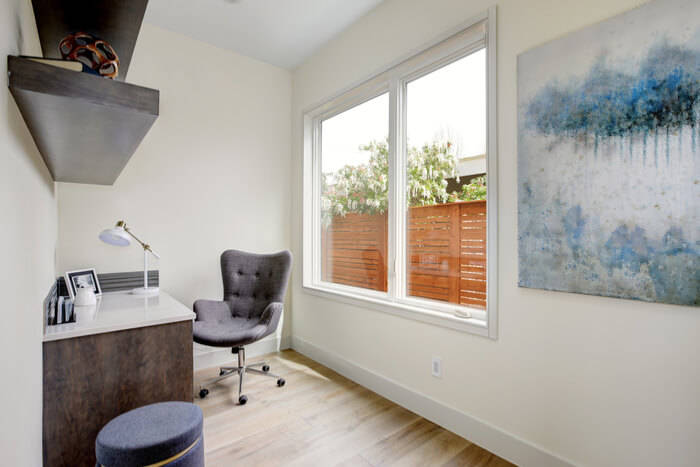 If there are windows in the room, you are lucky! Open these and keep them open in order to open up your space! Additionally, paint the walls a lighter color or use lighter wallpaper or stenciling. If you do add curtains, make sure they are opaque. Better yet, add blinds to avoid cramping the room further.
Idea #4: Hallways were Made for Color
Are you interested in adding bold paints to your home? Hallways are the perfect place to do so. A big statement will help show off your family photos or DIY projects. This is also a great area to hang a work of art. Just make sure to pick your colors around the colors in the art! Add a rug for an even bolder hall.
Idea #5: Display Your Collections
What do you love? Do you collect it? Any collections you have and are proud of should be showcased. You can do this on a table specifically placed for the purpose. Or, you can purchase something like a curio cabinet. Use a bookcase, a bar cart, or hang some shelving.
If you plan on showcasing your collections, make sure to do it in a way that is balanced with the rest of the room. In fact, you may want to start designing that room around the colors, patterns, and textures of your items. Let the Feng Shui begin!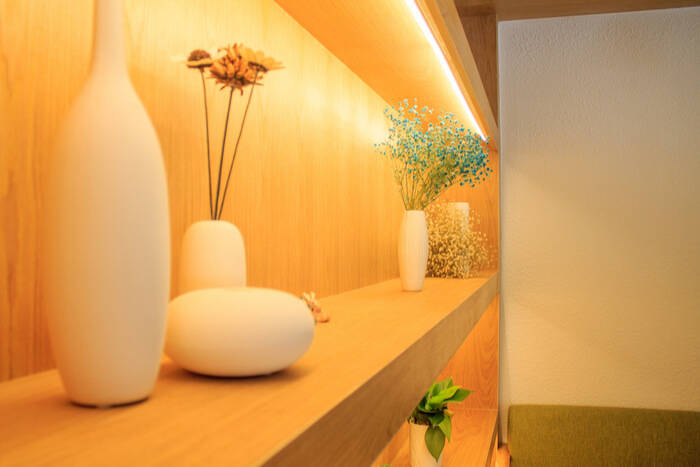 Idea #6: Use Mirrors
Mirrors really are magical. Especially when used in your home! Mirrors are awesome, because they reflect back the natural light. This really makes small spaces look larger. You could hang mirrors in any small room or area such as a restroom or the entryway. They key is to hang it directly across from the light source.
Decorative mirrors are classy, and come in a wide range of styles, colors, patterns, and textures. Use these to hang when you don't have a work of art, or you want to add something palatial to a room. Mirrors and greenery together work well in creating an outdoor hue to a room.
Idea #7: Add Bookcases
Bookcases can also be magical. They are a great way to jazz up a wall. They look classy, and can be used for a variety of different things. Books, antiques, collections, trinkets, and anything else can be arranged quite nicely in a bookcase. Floor to ceiling bookcases are amazing and can be used to make your very own library!
Another great thing about these large pieces of furniture is the background. You can easily paint or wallpaper the back wall of the case. This adds a new dimension of color if you aren't sure about putting any on your walls. For fun, decorate smaller bookshelves with items in all the same color scheme. With some hard work, you can even make a rainbow!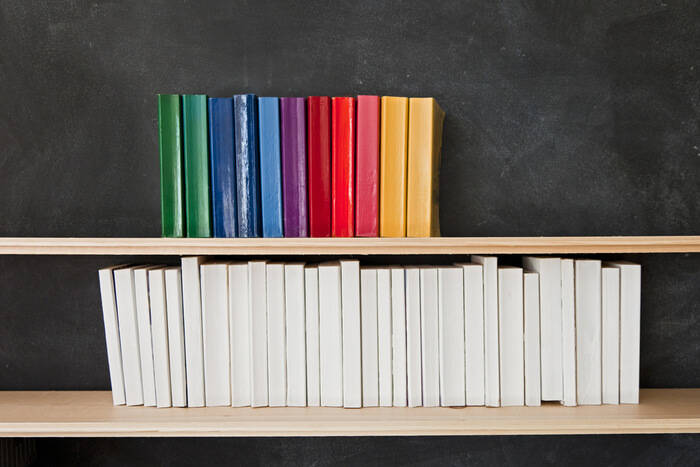 Finally, bookcases are fantastic at splitting rooms. They are tall and solid. Just make sure to purchase one that can stand safely on its own. Buy two, stand them back to back, and each side can have its own shelving. We love this idea for bedrooms. Kids can use the shelving for their toys, clothes, shoes, and books.
Idea #8: Use Your Old Stuff
Utilizing your old stuff to re-decorate the interior of your home can sound boring. By this point, you are probably tired of looking at most of your old things. However, don't throw them out or donate them just yet! There are ways you can repurpose them for a cool new home design.
There are always opportunities to re-use old accessories. Keep the things you like, and even some you don't. After you finish the bare bones of your interior changes, see how you feel about brining back some of the old. It might fit just right in another room completely. Not to mention this is a great way to save money and reduce waste!