Working on a project with a log cabin might be a very long and exhausting process, yet it is important to pick all of the components of the cabin carefully. Once the material for the cabin itself has been chosen we ought to mention the importance of the roof covering, as this is a crucial part of the building. The main concern here is really which material to go for. We already know that a log cabin is a nature friendly structure and so the roofing should be!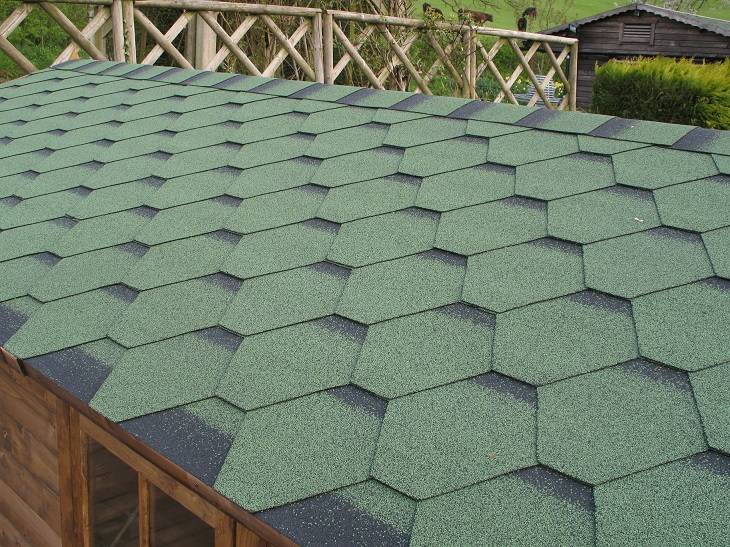 Below we will discuss what we believe to be the best covering – felt roof shingles.
You have probably heard about roof shingles even though you have not investigated log cabins much. It's not surprising to us at all as this type of roofing is surely one of the most known roof coverings, usually based on fiberglass or SBS modified bitumen. The top area of the shingles is covered by shale sand (not to be confused with shale gas), which adds to the color of the shingle as well as protects it from any moisture or water ingress. The bottom surface of the shingles is covered with an SBS rubber-bitumen adhesive layer as well as a protective membrane.
Even though the shingles are self-adhesive, we still recommend nailing them down with clout nails.
Key features of shingles:
1. Shingles are very lightweight and weigh just 18lbs per 10 square feet!
2. They provide great noise isolation features (less noise during rain, wind etc.)
3. A wide selection of colors are available
4. The easy adaption of the shingles allows its usage on even the most complex roofs
5. Additional layers of shingles can be added on top of the old ones so there is no need to remove the old layer.