Mobile homes are an affordable alternative to traditional housing, but chances are yours will need after-market insulation. Unfortunately, manufacturers do not make them with hardly any insulation. Some do not have any built-in insulation at all. In a temperate climate, this is fine! However, those that winter in a mobile home know all too well the negative effects of improper insulation. Electric bills are sky high, and in some cases you can actually feel the cold drafts.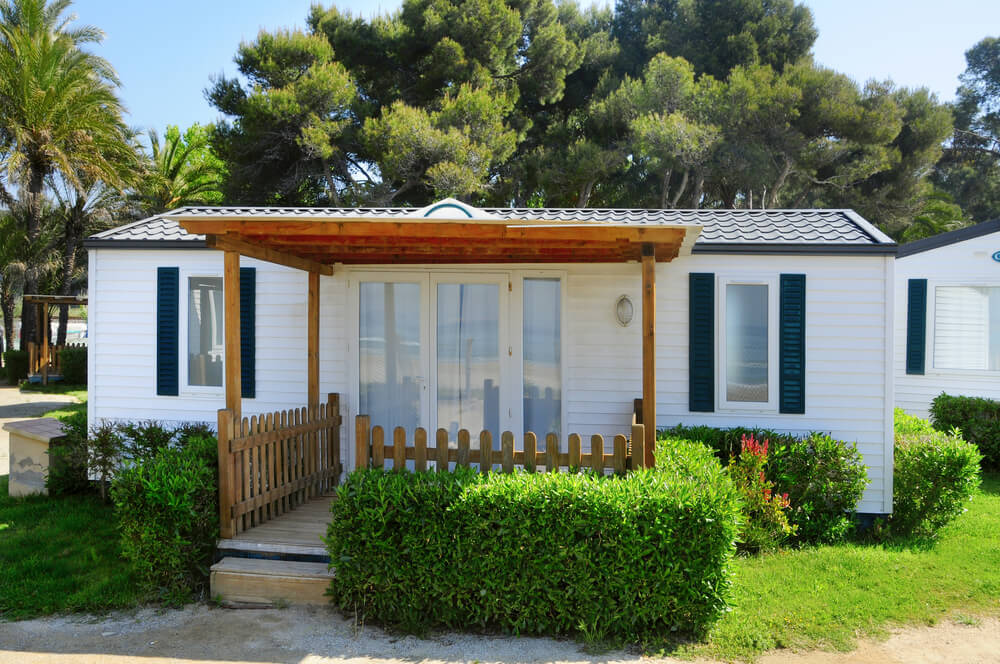 In the summertime, it can be difficult to keep up with the heat seeping inside. If you have a mobile home, you should consider insulation. Since not all insulation is made equal, it can be hard to know what kind to buy. That's what we are going to help you with today. To find out everything you need to know about mobile home insulation, stay tuned!
R-values
R-values are by far the most important consideration when choosing mobile home insulation. If you have looked at insulation before, it is a number that is difficult to miss. But what does it mean? The R-value is basically how warm the insulation will keep you. In more scientific terms, it is a measure of thermal resistance.
There are three factors that affect the R-value. The first is the kind of insulation. The second is the material's density, and the third factor is its thickness. If you compress the material, it will lose some of its value, but two layers doubles the thermal resistance. Furthermore, the area where you will be installing the insulation will have to be taken into account. Sometimes the construction of the mobile home doesn't allow for the best placement, and you will lose some R-value.
We recommend using R30-50 in the roof and R15-30 in the floor.
Types of Materials for use in Mobile Homes
Although there are many more types of insulation than we will go into, the following are the best options for mobile homes.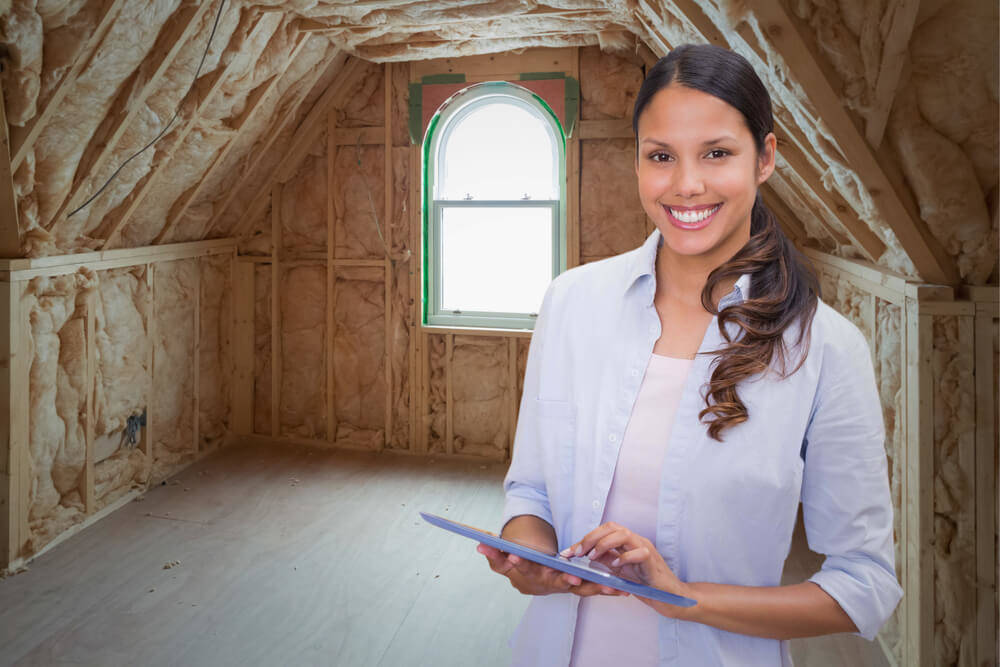 1. Blankets and rolls
Blankets and rolls are easy to install, and they are also the least expensive. That is why most DIY-ers use this kind around their mobile homes. All you have to do is unroll, wrap it around the desired area, and fasten. If it sounds easy, that's because it is! The only downside is that you need to be able to reach the areas you need to insulate. Although it may take you some time to get the process down, once you do you will never forget how to lay blanket insulation!
Blankets and rolls come in the following materials:
Plastic fibers
Natural fibers
Fiberglass
Mineral wool
We recommend blanks and rolls for use around water heaters, inside walls, or attached to the belly of your mobile home.
2. Rigid Foam Boards
Another easy to set up insulation type is the rigid foam board. Rigid foam boards look and feel exactly as they sound: stiff and flat. They are basically hard mats that you can use to patch a spot or insulate an entire space! Unless that space is your mobile home's ceiling. You should not use this type of thermal protection because intense heat, such as that from the sun, can cause them to come loose. Another downside, if the insulation is covered in gypsum (flammable) it is a fire hazard. Take this into consideration as you decide where to place rigid foam boards.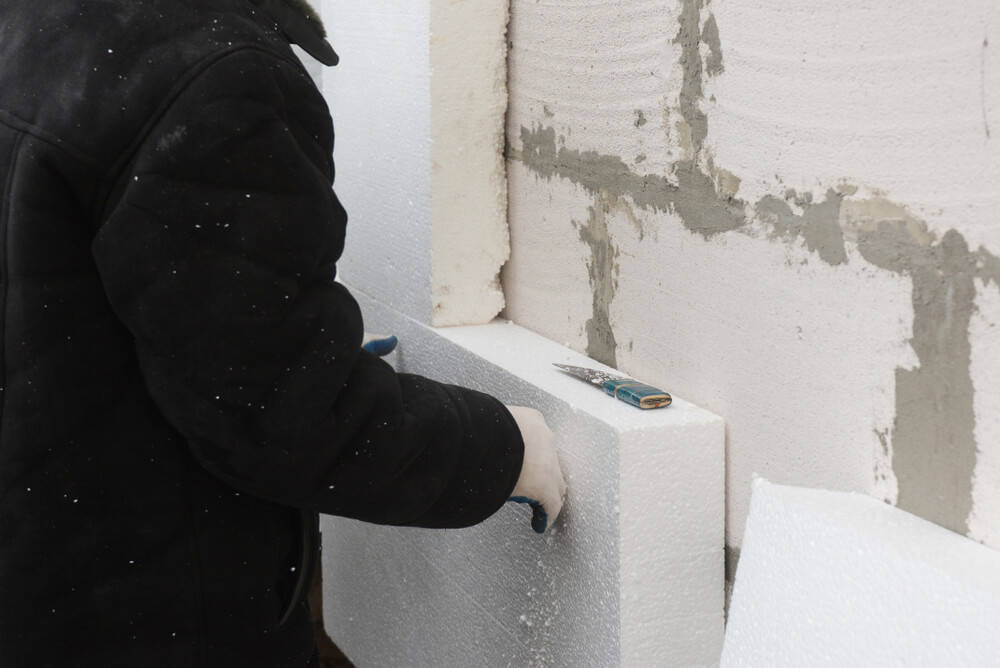 Rigid foam boards come in the following materials:
Polyurethane
Polystyrene
Polyisocyanurate
We recommend this inexpensive type of thermal resistance for the outside of walls, temporary walls, and patching older insulation.
3. Polystyrene Beads
Polystyrene beads are by far the easiest type of insulation you can install on your own! They offer the widest range of uses around your mobile home as well. These beads are resistant to water, and will not get damaged no matter how much water. To install, all you need is a way to get to the area you want to fill. Any kind of opening will do. The only real disadvantage to this kind of insulation is a lower R-value when compared to the others on this list.
Polystyrene beads are made of two materials:
Polystyrene (where they get their name from)
Fiberglass (puts strain on the floor and ceiling due to weight)
Polystyrene beads will literally cover any area in your mobile home. However, we recommend them for floors, ceilings, walls, and any place accessible with a hole.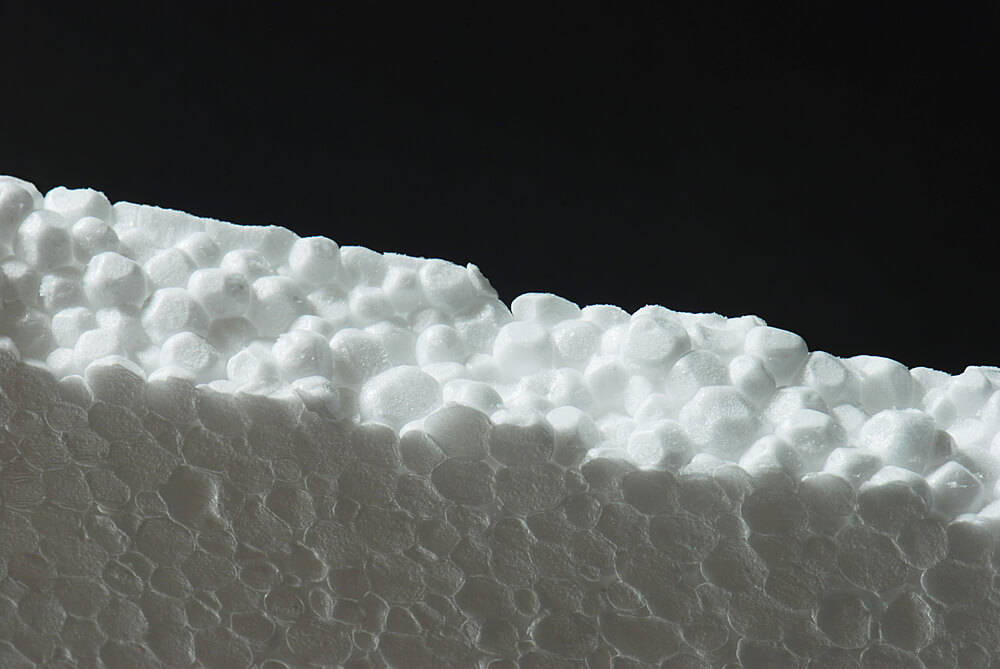 4. Blow-in
Blow-in insulation is good for those hard to reach places around your mobile home. However, chances are you will not have a need to use it. Just in case, we will still cover it here. Blown-in, also known as loose-fills, require more knowledge than the average DIY-er possesses. Filling too much creates strain, whereas filling too little reduces the R-value. That is why we recommend hiring a professional to do the dirty work. That is, unless you feel like cutting your own hole and lugging around your rented machine. Even if you do all of the work yourself, materials are still expensive. So, the two main disadvantages are the need for a reliable contractor as well as the required patch-up afterward. Even though it doesn't seem difficult to find a good contractor, it usually is. Don't trust your mobile home to just any person with a crew of drunks and the title of contractor!
Blow-in insulation is made of the following materials:
Fiberglass
Mineral wool
Cellulose (flame retardant) (damages metal)
We recommend loose-fills for walls, attic, roof cavity, and all other inaccessible areas around your mobile home.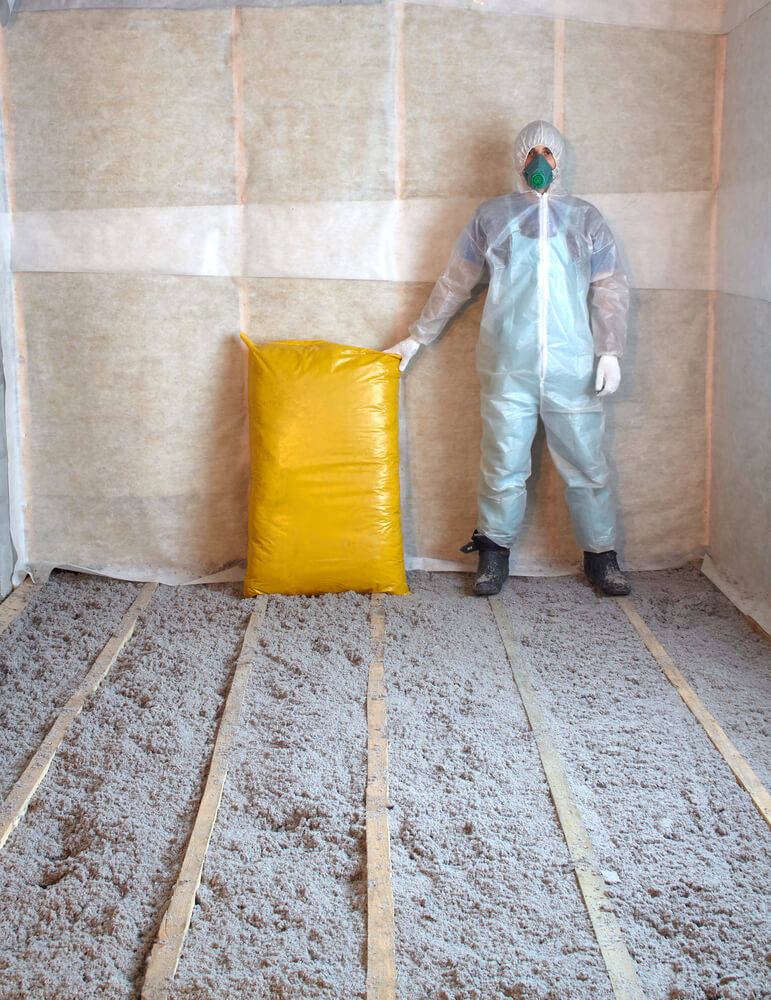 Mobile Home Insulation: Which Will You Choose?
It can be hard to decide on the best type of insulation for your mobile home. Whether you are an old pro or this is your first rodeo, everyone could use some guidance. Hopefully, this article has helped you decide which mobile home insulation you should choose.
Wishing to know more about already prepared and protected wood buildings visit our website.