The internal decoration of a log cabin goes hand in hand with the actual building of the cabin. As logs function perfectly for internal and external decoration, there is not much need for additional finishing. No doubt a wide range of external finishing can be used, for example polyvinyl chloride, upholstery, wallpaper, paint, tiles, along with many more. They all work fine but there is no doubt that the natural look of a log cabin will be lost, at least to a certain extent.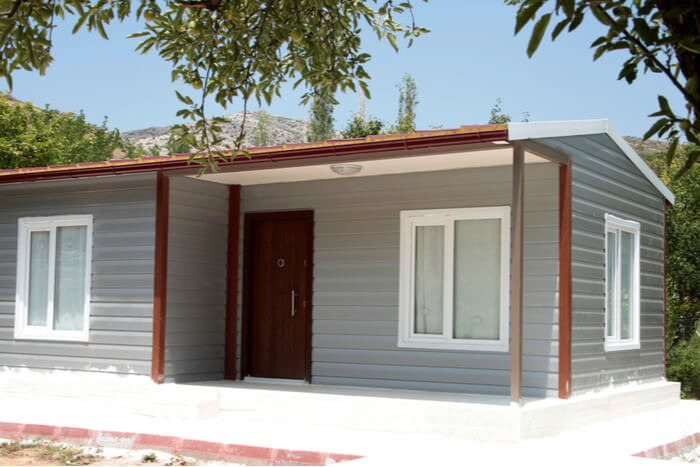 Probably one of the biggest advantages of a log cabin is its natural look, which makes it look more cozy and warmer. In order to achieve this, the application of any special finishing is not recommended for the inside of the log cabin. Modern finishing will add an urban touch to the interior, so it is more appropriate for certain parts of the cabin, such as the kitchen, bathroom or toilet, but not for the whole cabin.
To create a natural log home interior we recommended using natural materials such as wood, bricks, clay, etc. The main log cabin interior elements are the chimney, stairs and furniture. The chimney is probably one of the most important and a lot of attention is usually paid to its design. As there is a wide range of shapes and designs ‒ you have an extensive choice.
The stairs are another important element in the log cabin. Stairs are usually made from wood, while the handrail and banister can be made of other materials. It is important to imagine how the stairs will look within the context of a log cabin before you decide what materials you will use. If you select the shape and size of the stairs correctly – they will not only perform its main function, but will also add a decorative touch to the interior.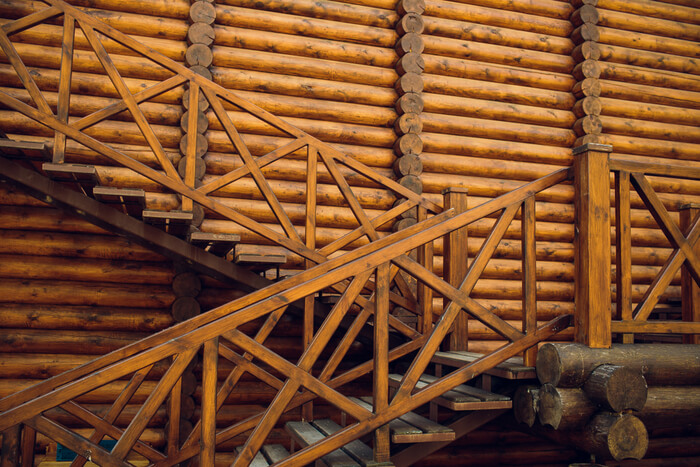 Lighting is also important. You can use natural material for lamps such as wood, leather, and so on, which would definitely contribute to creating a cozy atmosphere within your log cabin.
Furniture is probably one of the most important parts of the cabin. Furniture made of natural materials such as wood, bamboo, leather, stone, iron will best complement the log cabin environment.