Are you the current owner of a log cabin that is lacking in coziness? Are you considering purchasing a log cabin and wonder about how to make it cozy? No matter what your situation, most people with this type of home want to make it look warm. Sometimes this comes easy, but other times it can be difficult to know where to begin. While it is true there are endless places to start, there are a few things you can focus on. In fact, we have put together a list of how to create a cozy log cabin in 6 simple steps.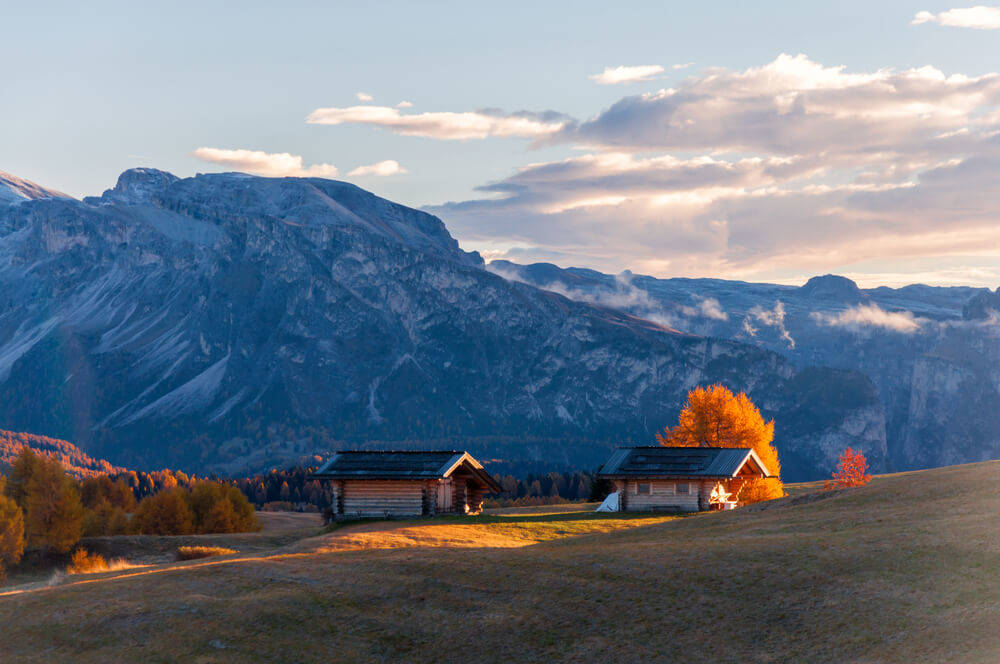 Step #1: Color
First thing is first: decide on a color scheme. The colors of a log cabin home can make or break the level of warmth. A wide range creates the look of chaos, not coziness. That is why it is best to stick to two colors per room. When deciding on which ones to incorporate take a look at the color wheel. This handy tool will show you what colors match the best. Simply pick two that are across from each other. Some examples are red and green, purple and yellow, and orange and blue. We aren't suggesting you go crazy with color. However, you can add to the coziness of your log cabin interior by adding appropriate colors.
Pro tip: For an unexpected color burst, try painting the kitchen cabinets. You don't have to go bright or wild. Simply choose a color that adds to the coziness of the log cabin.
Step #2: Lighting
Lighting is a very powerful tool for creating the right atmosphere. Light not only shows off what you want, it helps hide what you don't. Is your idea of a cozy log cabin (check there log cabins) one in which there is low lighting? You can accomplish that by adding a dimmer or removing excessive fixtures. Does your log cabin fantasy feature bright rooms? Add more fixtures. For a small space, ceiling lights are always an option. If you don't have enough space or don't want more fixtures, think about adding a mirror. Not only do mirrors look nice in a cozy log cabin, they can also make it brighter by reflecting the light. The use of metals and other shiny materials can also perk up a room.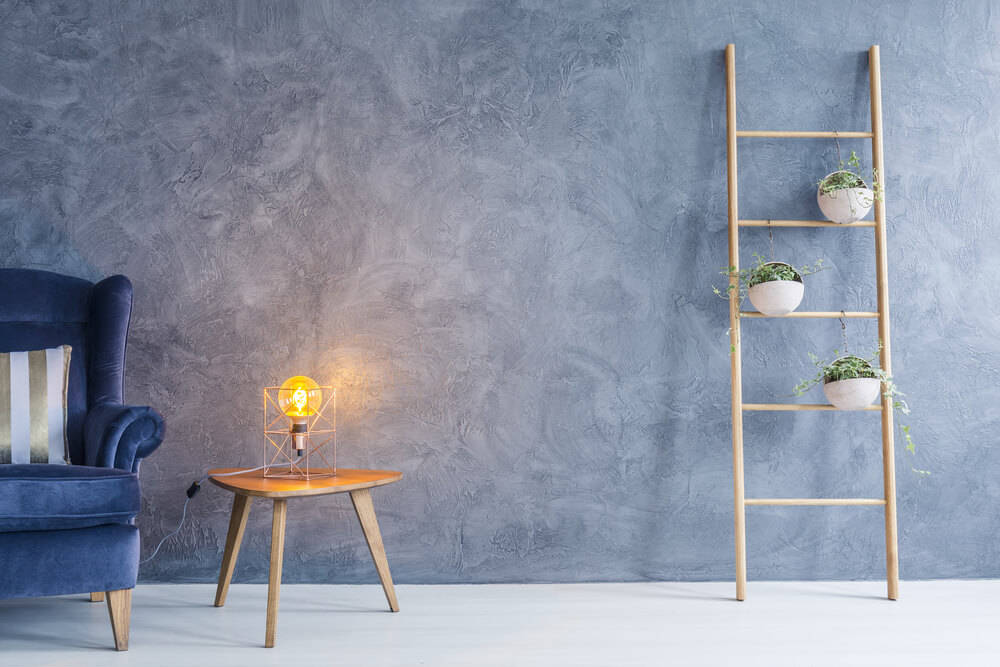 Step #3: Furnishings
Instead of 1 large sofa, replace it with a loveseat. Or, get two rocking chairs or sofa sectionals. The amount of options you have is almost limitless! The point is that you want to buy furniture that is an appropriate size for your cozy log cabin. Wooden rockers, short-legged chairs, and an ottoman can really do wonders for creating a welcoming environment. No matter what kind of seating you choose, think about adding upholster. By upholstering, you can re-use your own old furniture, or buy some used. Choose patterns that will compliment the color scheme you have chosen. Pick patterns that will work with your warm, comforting, classic log cabin throw rugs.
Try to choose furniture that is either antique or made out of reclaimed wood. If this sounds a bit rich for your blood, don't worry. While it isn't necessarily easy to re-stain or paint furniture, it is a good skill to have. Plus, it is extremely rewarding to see your workmanship everyday. There are so many different ways to create the look of cozy antique chic without paying the price.
If you are working with a small log cabin space, think about putting up some suspended shelving. However, for larger rooms you will want to buy larger shelving. Actual bookshelves can work wonders to make a lonely large room look comfortable and cozy.
Step #4: Accessories
Accessories are another important part of creating an inviting log cabin. What you put inside your home is extremely personal, and no two people like to decorate the same. Therefore, we have included some ideas that work to warm your rooms.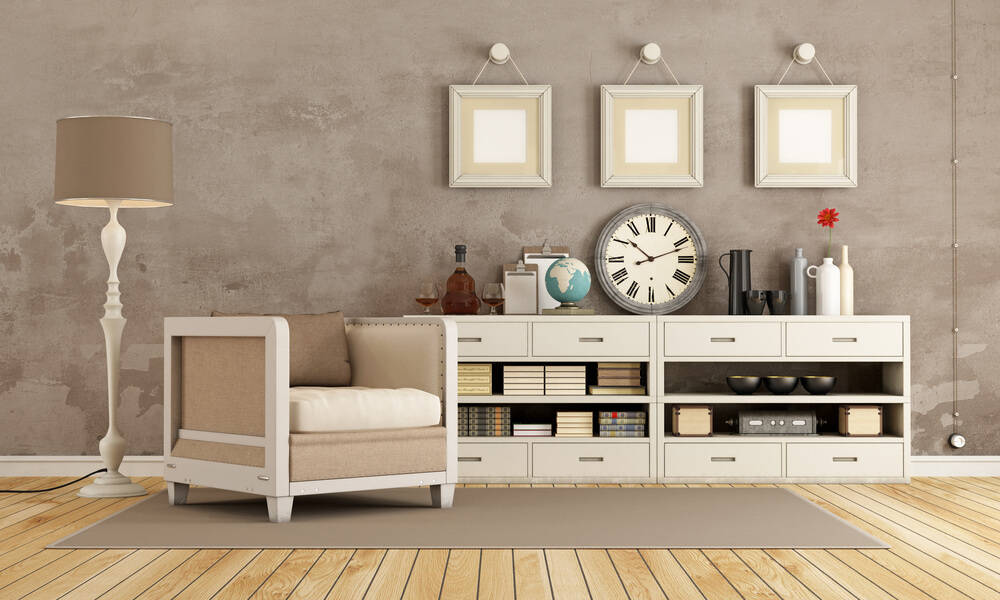 Antiques – Either real antiques or new antiques will do. We won't tell!
Folding screens – Folding screens can add to the coziness of a larger room. They portion off any unused or awkward areas while adding an old-fashioned dimension.
Quilts - Look great over wood rockers and beds.
Books – Always add an aspect of class.
Use Pine cone and evergreen branch centerpieces as opposed to a floral centerpiece.
Step #5: Bedding
The bedding in a log cabin can definitely add a dimension of overall coziness. Antique bedding adds a nice, classic, and cozy touch to any bedroom. If you have the option of wallpaper, think about covering the room to add to the warmth. We especially like the hand painted variety. They look as though they are straight from an 1800's log cabin! Adding a classic canopy is another way to cozy up your bed.
Step #6: Flooring
Don't forget about the flooring! Although most people don't think twice about the flooring already in their log cabin, this is a mistake. If you have wood flooring, think about keeping it. This goes double for rooms that are smaller and/or darker. The timber reflects the light of the room.
Rugs are another type of flooring that are common in log cabins. While they are not necessary, they may be helpful in larger rooms. Additionally, most people think a rug looks awfully cozy on top of a wooden floor. In fact, most log cabins have at least one. Focus on choosing a rug that matches your color scheme, or a classic print such as cowhide.
A Cozy Log Cabin Home is Possible
Follow these steps, and you will be on your way to a classically welcoming wooden home in no time! The color, lighting, furniture, accessories, bedding, and flooring all work in tandem to create a welcoming interior. However, it is possible and even recommended to focus on one project at a time. Have fun creating your own personal cozy log cabin home!