If you are like us, you want your log cabin to feel special at Christmas time. You have got time off; you are somewhere away from it all with your closest loved ones. Would you like some Christmas decorating ideas for your log cabin's interior? Then read below for some creative and unique things you can do to go all out this Christmas.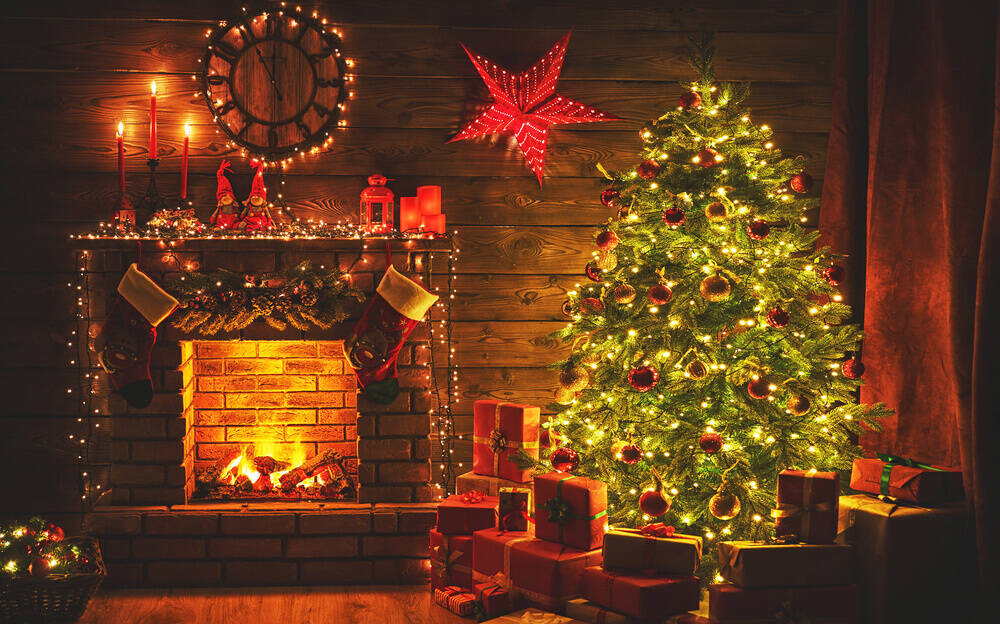 Making your stockings is something you can do as a family. Get some old potato sacks or whatever material is around, sew the fabric together and you have something you made yourself that you can keep and use for years to come. For an extra idea, carve out the first initial of your name using wood or shape a piece of metal. This adds a nice, personal touch that will become a treasured family tradition.
Do you not want to hammer a nail into the wall to hang a wreath? Then use ribbon or tinsel to hang a wreath off a beam. The design will add to the piece, and you can get creative. If you want a more rustic look, use a rope with tinsel wrapped around. For the wreath, perhaps consider making your own from materials found in the woods. Pine cones, branches with leaves, nuts and other things are on the ground. For the interior of your log cabin, you will have a unique Christmas feel that is attractive and is a fun activity.
Other ideas for using nature in the interior of your log cabin is up a stairwell, around a fireplace, hanging from the roof, going across the room with Christmas lights on them or as ornaments that are part of a table setting.
When it is time to open the Christmas present, the idea is to have cushions on the floor. The family can be brought closer together as they each open presents next to each other. Unique and distinctive Christmas cushions could be made for the occasion, using Christmas fabrics that suit the style of your log cabin.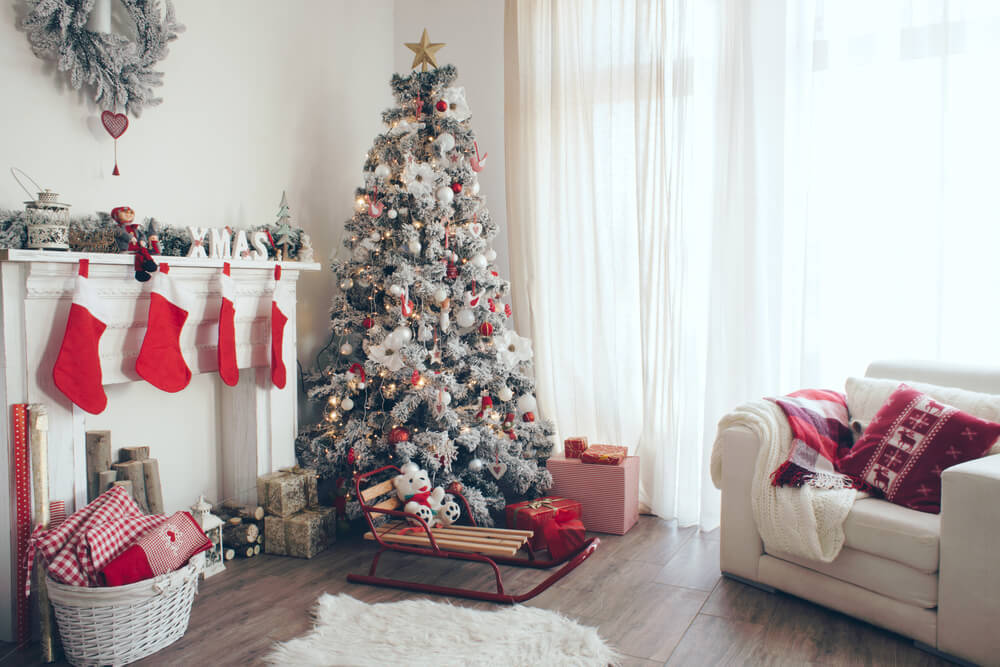 Consider what kind of tree is available and what would work for your cabin getaway. Sometimes smaller is the better idea if you do not have much room. For a smaller tree, you can consider decorations made from found materials outside. Paint some pine cones, nuts, or whatever else is in your area and take some time to create your tree ornaments. You can also use the decorations around the cabin.
Create a centerpiece for the table that is unique to you. Plan it out before time, get the items you need, use some found objects and put together some that combine Christmas and your loved ones. Make it something that you can post and share on Facebook as a fantastic Christmas family photo.
Decorate your table with napkins folded into Christmas trees, for a rustic image put little leaves around the table and make it feel as if you are outside, wrap up the cutlery in Christmas ribbons and napkins, maybe with something found in the forest for a natural feel. Keep what you are doing to a theme, and you will not have a problem making Christmas look and feel spectacular!
Stuffed animals can be a cute addition to your log cabin interior during Christmas. Maybe go for a rustic look with a bear or moose, or try to hit up a more Christmas theme with some reindeer. The stuffed animals could hold presents, be dressed in Christmas outfits and give off a friendly and welcoming feel.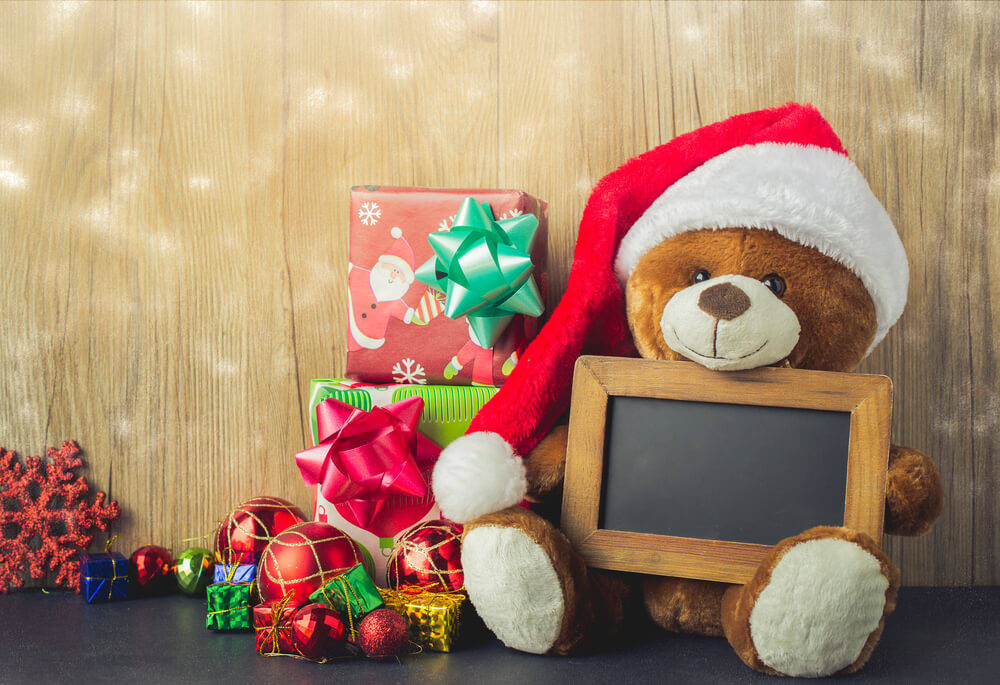 At night, use candles to soften the mood after an exciting day of opening presents and overeating. Candles can be put in found items like glasses or bottle, or in specially bought Christmas candle holders. With the recovered things, you can decorate it with what you can gather outside to keep with a rustic theme. Candles that as a color that complements your Christmas setting will make everything just right for the nights.
For those with kids, make an area for Santa to have his cookies and milk. Make it comfortable for him, get your kids to come up with ideas on what they think Santa would like so he can have a rest. That will excite your little ones and give them something to imagine.
If you are a couple, make the bedroom unique and filled with Christmas. You are alone in a log cabin with no one close to you for miles, it is a time to spend together, and it is just you two. Use some Christmas themed bedding, hang up wreaths, have a small tree and stockings for presents. Do one or some of the activities above together and see what you Christmas you can create for yourself.
Maybe create a theme that combines Christmas with something. Maybe have a pink tree with decoration and ornaments that suit the interior of the log cabin. Make a rustic feel with a live tree you cut down yourself and only decorations found from nature. If you are in the snow or want a tradition Christmas, make your cabin resemble the snow and use white for your decorations. Pick two colors that represent your loved ones and use those colors as the ideas for what you choose to do.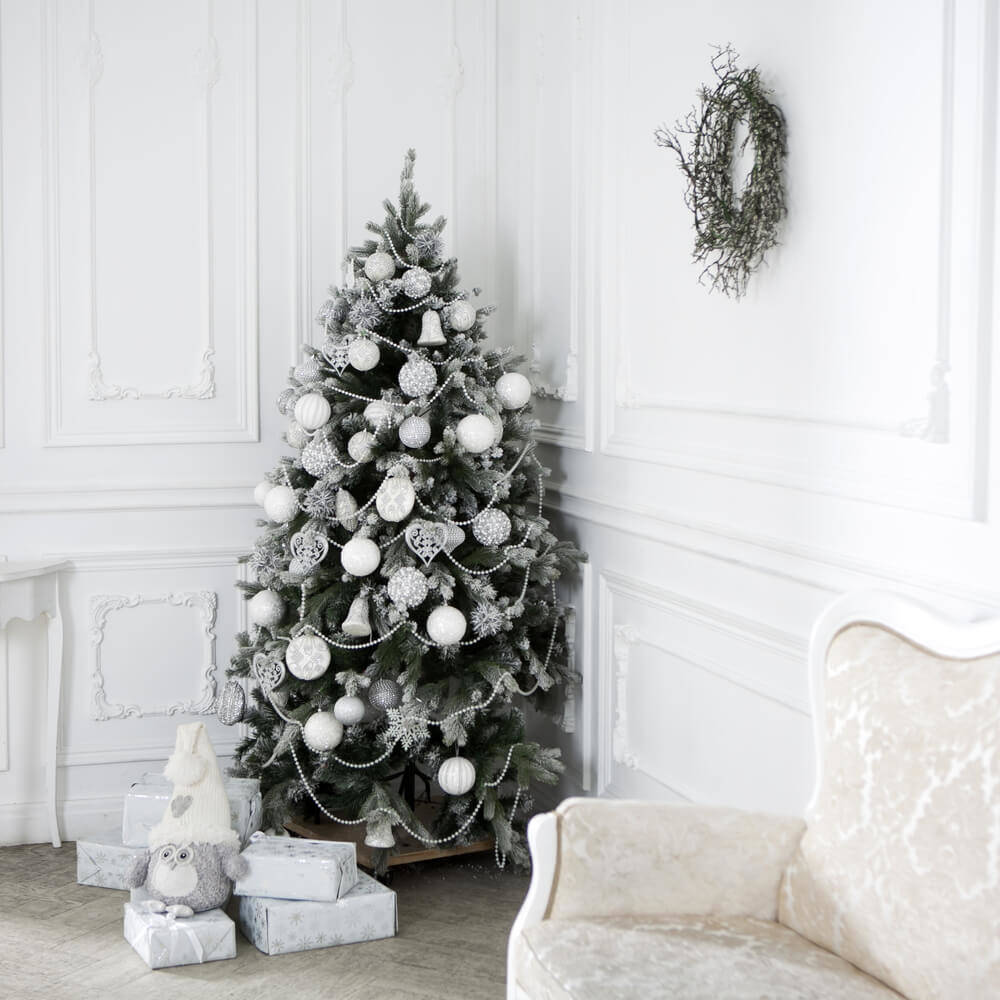 Use what you have around you, consider the theme that would suit your log cabin interior best. Look online for ideas, and if you want a log cabin feel free to check out our range. We have big and small log cabins that we can have installed for you by our qualified tradespeople.