If you have a greenhouse, there is no need to let it go to waste in the summertime. Yes, it does get extremely hot. However, there are plants that thrive off of high heat and humidity. Greenhouse owners everywhere need to take heed and utilize the sub-tropic environment!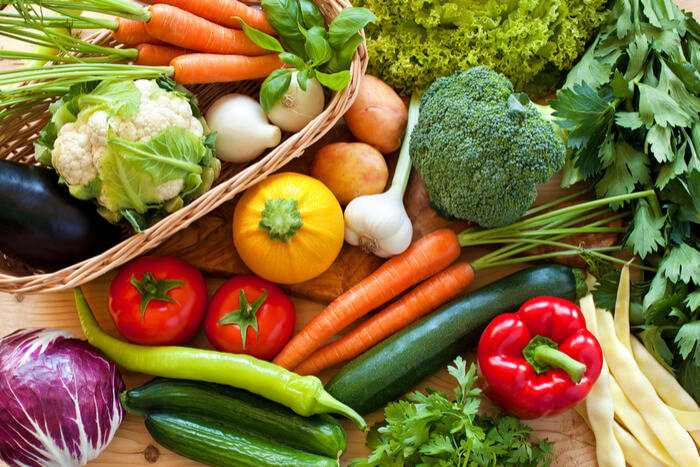 The 10 Vegetables that Need to be Grown in a Greenhouse
#1. Tomatoes
One of the best vegetables to grow in your greenhouse is the tomato. In fact, you can have ripe tomatoes in as little as 100 days! They need sun, so be sure to keep the crop in a full sun area. Additionally, keep plants a good 24 inches apart for ample room to produce blooms!
If you want to sell or give away your tomatoes as gifts, there are certain varieties at the top of their market. Some of those are cherry, beefsteak, grape, and tomatoes on the vine (TOV). Beefsteaks are some of the largest, most impressive tomatoes you can find and grow.
#2. Peppers
Since we can only name 10 vegetables, we decided to include all kinds under the overarching heading "peppers". To be completely honest, you can grow just about any variety in a greenhouse. From bell to sonoran to jalapenos, you can have them all and have them faster!
There are some important things to remember when growing these delicious delicacies. First, make sure the overnight temperature of your greenhouse never gets below 55 degrees. Additionally, plant your peppers at least 15 inches apart. These plants don't kid around in size!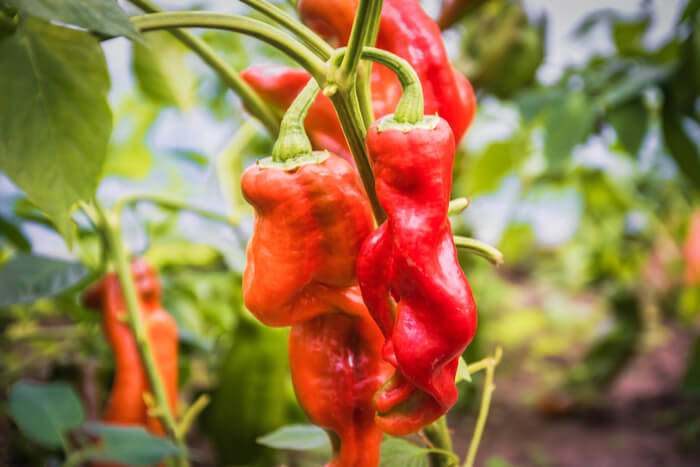 #3. Eggplant
Another wonderful vegetable you need to grow in your greenhouse is eggplant. Purple, meaty, and a vegan's dream, eggplants can be grown year-round inside of a controlled environment. However, they especially love sunlight, as well as temperatures that don't get below 35 degrees.
#4. Green Beans
Show us someone who doesn't have green beans in their garden, and we'll show you someone that doesn't want to deal with their drama. Fortunately, a greenhouse can make the process much easier to control. It also allows for growth year around if you so choose.
The great thing about this vegetable is that it come in a variety of shapes, sizes, colors, and lengths. The good news is they all grow well in green houses! There is no such thing as a boring green been anymore! This veggie also makes a great crop to sell at farmer's markets.
#5. Squash
Whether you like spaghetti squash, summer squash, or one of the many other varieties of squash, you are in luck! A greenhouse gives you the ability to grow whatever type of this vegetable you want. This can be done year around, because they don't need to spend all day soaking in the sun!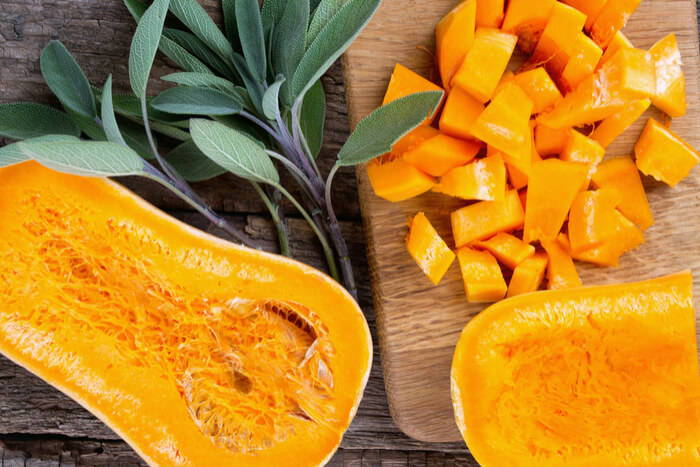 #6. Cucumbers
These veggies are delicious, nutritious, and great for diets and salads. Cucumbers are another vegetable that does not like to be in temperatures lower than 35 degrees. They also want to have a lot of sun, so you must keep them in the cheery corners of your greenhouse.
If you are looking to grow some of the more popular kinds, you can't go wrong with the typical long green cucumber. However, just know it isn't the easiest to grow in or out of a greenhouse. The easiest ones to grow are of the miniature variety, also known as Beit Alpha types.
#7. Spinach
If you want a foolproof plant to grow, consider choosing spinach. All you have to do to keep it happy is keep it watered and avoid extreme temperatures. Easy to maintain, one plant can keep you in spinach leaves for a long time. To plant twice a year, start in early fall and late winter.
The reason spinach is such a great vegetable to produce is due to how healthy it is. Raw spinach gives your body a large dose of necessary vitamins and minerals. In fact, it is a super food in its own right. Just pick a few leaves and you will be eating super spinach in no time!
#8. Micro Greens
You, like many others, may not know the definition of micro greens. When we first began to garden, we didn't! Whether or not you know what they are, chances are you love to eat them! Although they sound like leafy greens, they are anything but.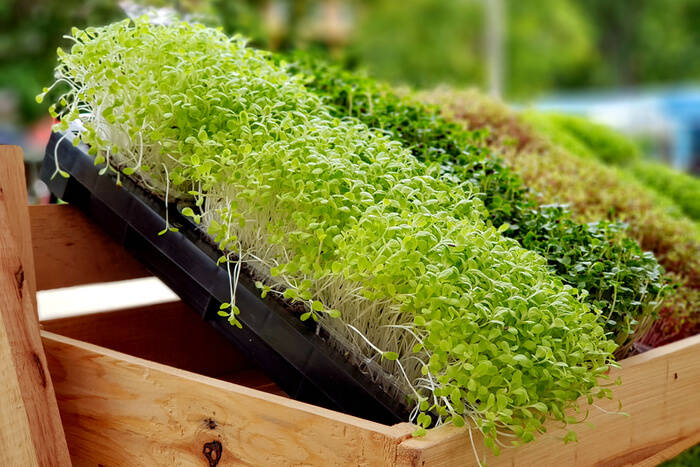 Micro greens include things like, peas, beets, radishes, choi, orach, mustards, kohlrabi, cress, etc. The good news is, all of these delicious snacks and salad toppers can be successfully grown in your greenhouse. All you need is 2 to 4 weeks for each crop to turnover!
#9. Leafy Greens
Haven't you ever wanted to grow your own salad greens? We have, especially in the wake of the recent salmonella outbreak. Fortunately, owning a greenhouse allows you to have control over what you put in your garden and what your veggies put back into you.
Pretty much every leafy green can be grown in the same way, making it easier on you. All you need are conditions required for bedding plants and other ornamental veggies. This gives you the perfect opportunity to experiment with color, taste, size, and shape.
#10. Herbs
Although not technically vegetables, herbs are what make your veggies taste delicious! Not only do salads improve, but so do meats, soups, and basically anything you cook. The good news is that herbs are easy to grow, especially in a greenhouse.
We recommend giving them a permanent spot in your edible growing structure! You won't regret it. Think of having easy access to basil, sage, thyme, rosemary, cilantro, watercress, lemongrass, and parsley year around.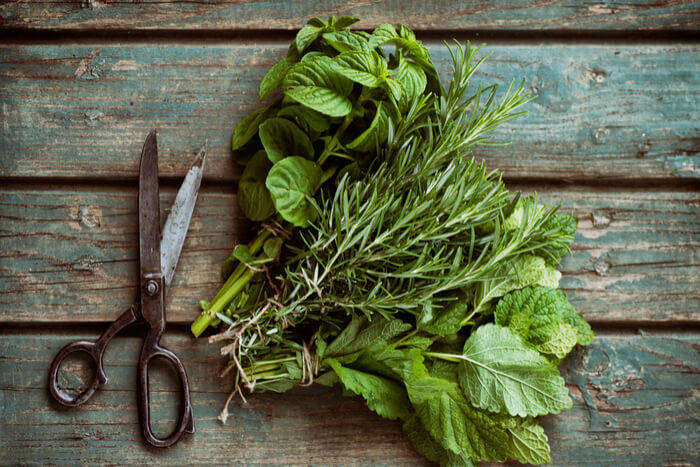 Greenhouses are Worth It
If you are considering investing in a greenhouse, we think they are completely worth it. This goes double if you have a log cabin or other wooden structure. We only covered 10 vegetables that need to be grown in a greenhouse, but there are so many more we could have listed.