When the weather is in the colder months, you might want to work, entertain friends and family, or sit and relax in your wooden garage. But, the cold is turning you off going inside. Keep reading below for ten things you need to know about wooden garage heating.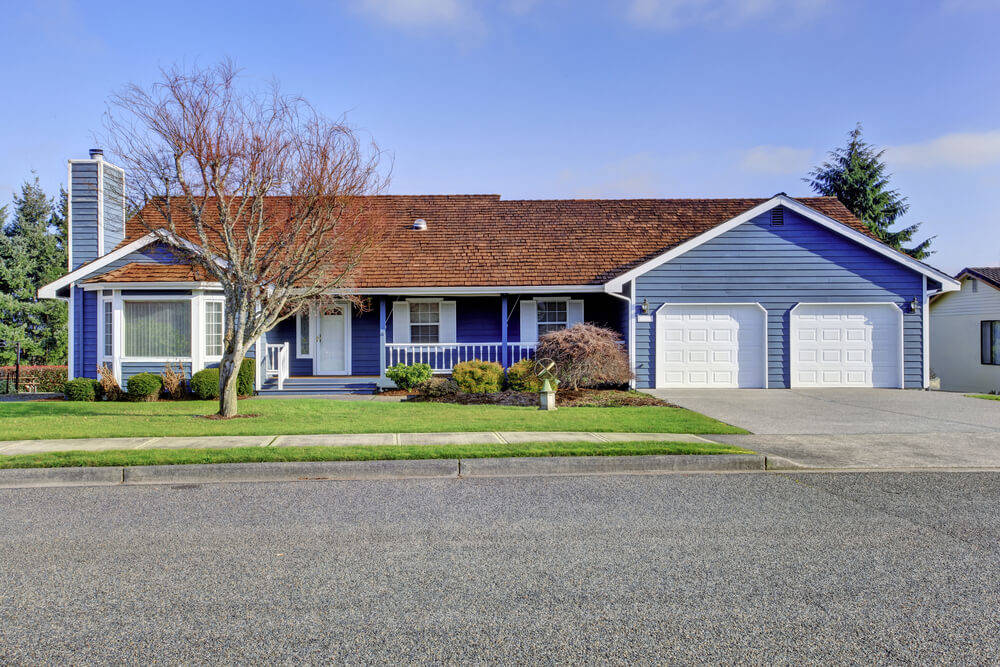 Things to consider before construction
1) The site and site orientation
When you know where you are going to be building a wooden garage, get to see the site. See how much space you have, and take into account that you will need a space between your structure and trees, fences or other similar things that are solid and close. Look to see what trees are around, they can be used for shade in the summer or might be in an area that lets sunlight in on cold days to warm the garage.
2) Design and construction materials
When you've looked at the site, and you know what's where what the climate is like and what pests you could encounter, it is time to pick the materials. Timber can develop cracks and holes that let in the winter air and let out warm air. Woods that naturally minimize air leaking in are cedar, spruce, pine, fir, and larch. Wood has a rating system called the R-value. The higher the R-value, the better for warmth the timber is.
Window choice can make a difference to the ability to warm your wooden garage. Windows that allow the sun in help in the winter as they naturally heat the inside space. Make sure there are no cracks or warping of the window frame to be sure air cannot enter through there.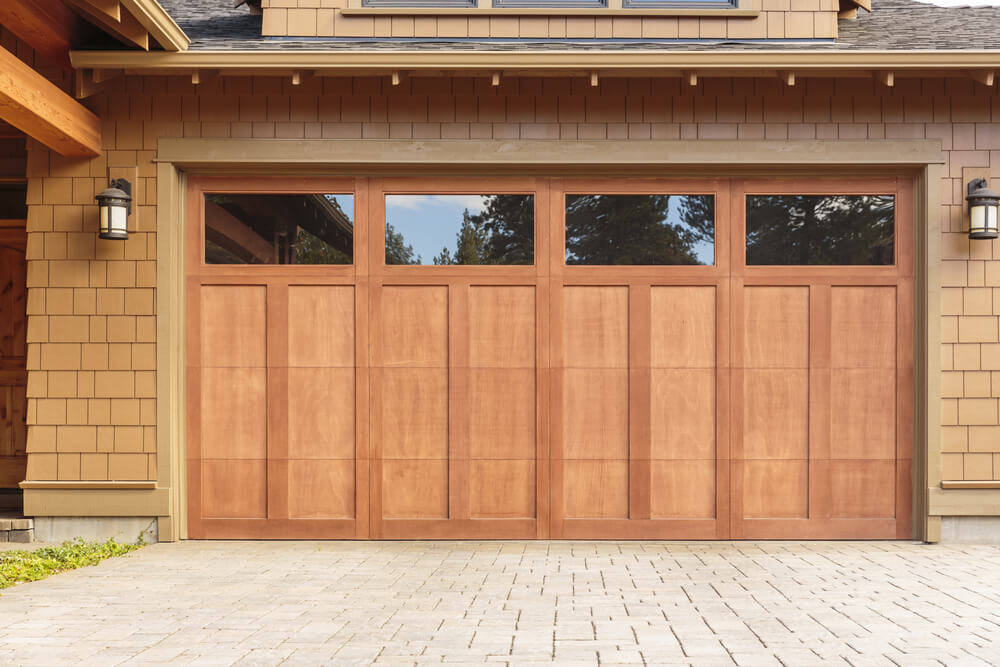 3) Harnessing renewable energy
Powering a heating system can be expensive or complicated, depending on the location of your wooden garage (check there wooden garages). Renewable sources such as solar panels can cut down electricity costs or help you to get electricity in your shed. You can install a battery system that stores energy, giving you a backup system.
4) The roof and insulation
Deciding the material of the roof and insulation can make the difference between comfortable and not useful in the cold. When constructing your garage, try to match the materials used to the climate of your area.
5) Costs involved
Be aware of the long-term costs involved. Some materials are cheaper to purchase at the beginning but may cost you more in the long run. Spending a bit more could save you over the years and make maintaining your garage easier.
Types of heaters
6) Electric convection heaters, radiators, and oil filled radiators
One type of heating is electric heaters. These come in the form of electrical convection heaters, radiators and oil filled radiators. A popular choice for many customers, electric heaters are free-standing (Convection heaters can be placed in a wall using hooks), often have timers, and you can control the temperature. A good idea if you want a simple solution and have electricity powering your garage.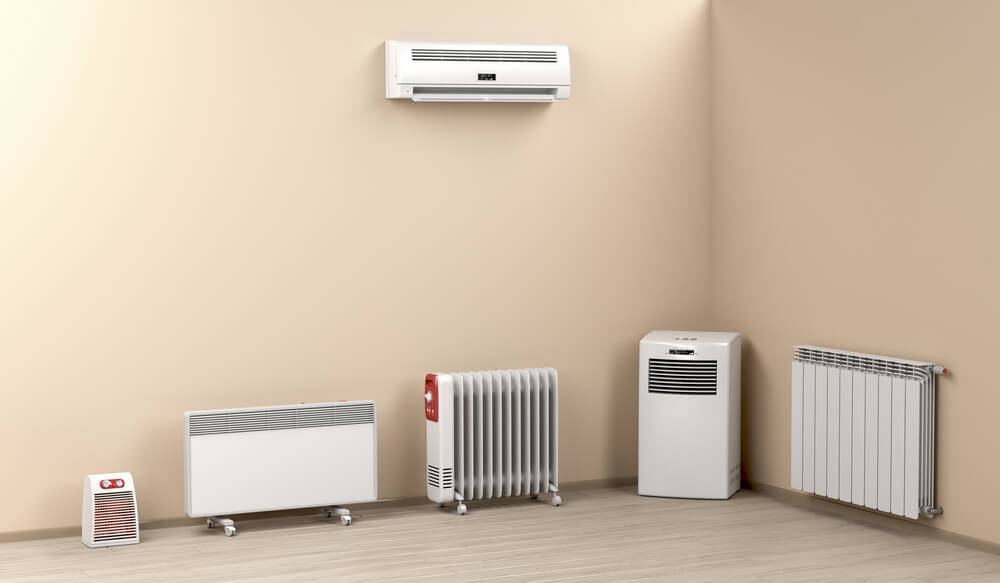 7) Wood burners
Wood burners include stoves and fireplaces. The design of these burners is rustic and comfortable, but have more requirements that electric heaters. It is advisable to have a professional do the installation because of the need for ventilation and to be sure the structure remains up to code. Wood burners require you to bring your own or have access to wood. Controlling the heat is difficult due to the lack of temperature control.
8) Air conditioning
Air conditioner takes up a lot of electricity, but they both cool and heat the wooden garage. To be able to control the temperature and humidity level, an air condition gives you excellent control. Electronic devices like televisions and computers will have protection from dampness, so will curtain fabrics. A professional will need to complete the installation, and there will be a mounted heat exchanger that sits outside and can be loud for your or your neighbors.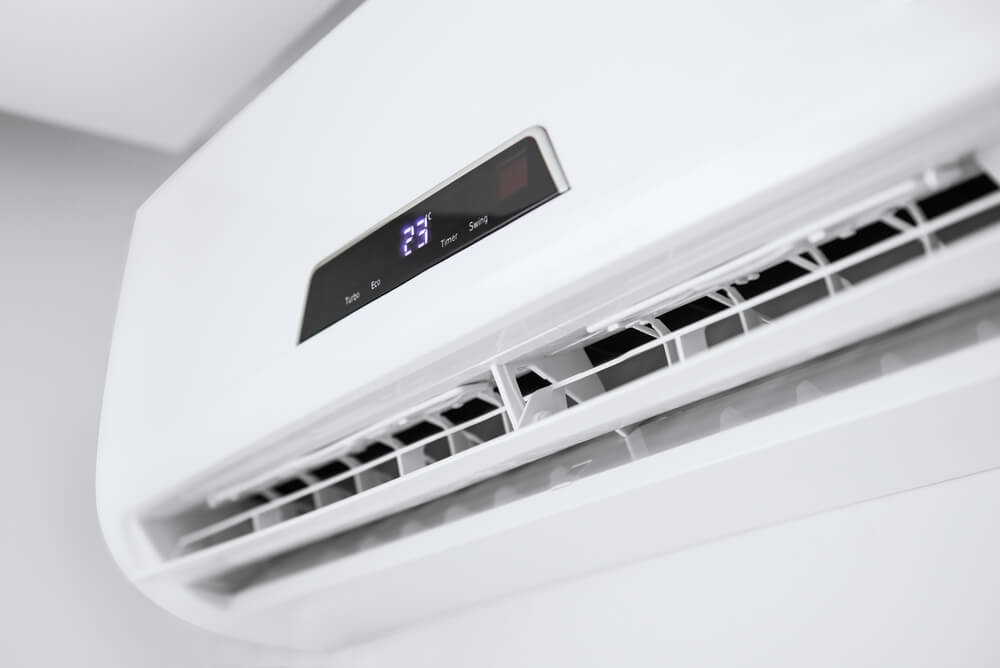 9) Bottled gas heaters
Bottled gas heaters use propane and are a popular option amongst garage owners. There is no electricity requirement, and you can have gas bottles delivered to your home or garage. Installation can be inside using a free-standing heater or on the outside with a fixed gas heater in the wall or on the floor. The size might make gas heating a poor choice, as the systems are quite large. A good idea if you use a gas bottle system in your home already as you can add another couple of bottles to your order.
10) Safety tips
The most prominent safety tip is if you are unsure of what you are doing, get a professional in to complete the task. Be aware of the size of your structure to get the best heater for your needs. Perform regular maintenance by checking the heating system regularly, looking at your source of power to confirm there are no problems with wires, pipes, tubes of the equipment itself. Have the heating system regularly serviced by a licensed professional and only use high-quality replacement products. If you are careful, you are less likely to end up with a burnt down cabin or a structure with defects that are costly to repair.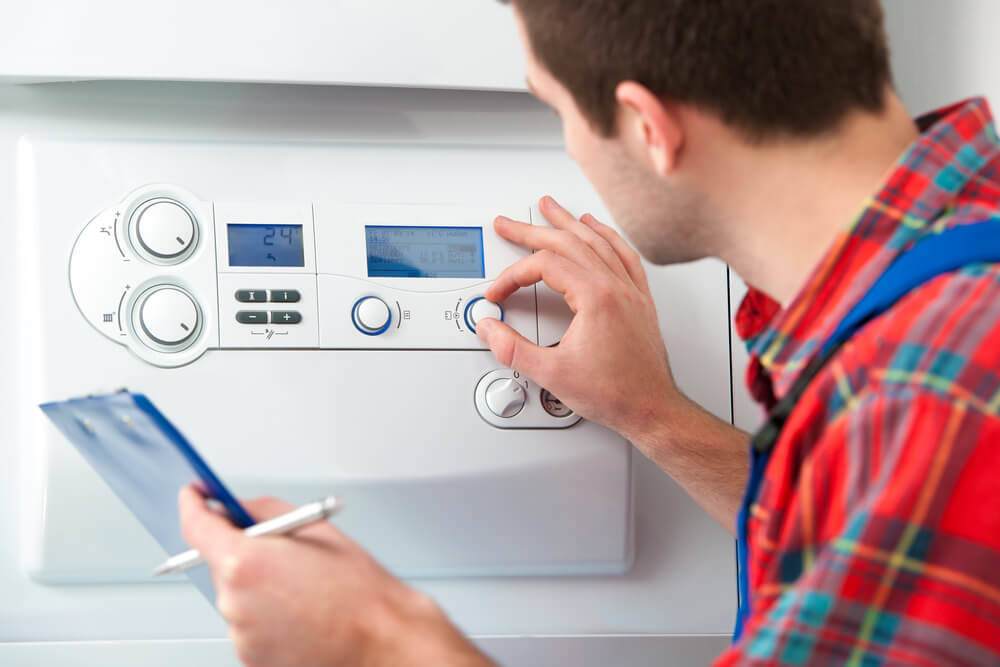 Wooden garages are a favorite for many families, and there is a wide range of designs, sizes, and types of garages available. To use your garage in the winter, think a little bit, do extra research and take additional steps to make the garage nice and warm. Somewhere you can finish that bookcase, repair the table, have friends and family over or hideaway from it all and put the football on and forget about everything.